Quantity: 10gm

Shade & Flavour Description: Sheer Coffee Brown Tinted Balm - Cold Coffee Flavour 

What is it: Highly Hydrating. Ultra Comfortable. Spf 20+. Desi Drink Flavored Lip Balms. Literally kiss your chapped, dry, flaky lips goodbye, and say hello to the most pillowy soft, nourished, smooth lips.
Why it's special: Our lip balms are loaded with the richest emollients— cocoa butter, rice bran oil, and a plant-based lanolin alternative. We carefully selected each of these ingredients to create a formula that locks in moisture and gives you super-smooth and hydrated lips.
Here's a breakdown
Theobroma Cacao Seed Butter: An excellent emollient and antioxidant. It helps to form a protective layer of hydration to your lips, protecting the loss of moisture 

Rice Bran oil: Helps to rejuvenate the sensitive skin around your mouth and softens, moisturizes and nourishes the lips.

Petrolatum: Hands down the most effective occlusive agent known today - this ingredients kind of sits on top of the skin and reduces transepidermal water loss (TEWL) unlike any other ingredient out there

Vitamin E:  Moisturises, soothes irritation, protects from sun damage, and even has subtle plumping properties. Truly an ingredient that can do it all.

Vitamin C: An ingredient with antioxidizing and mild exfoliating properties to smoothen your lips 
How to use:
As a lip balm: Squeeze a pea-sized amount from the tube and glide onto you lips
As a sleeping mask: Apply a thick layer of balm to your lips before going to bed and allow it to hydrate and nourish your lips overnight!
Our lip balms come in 8 yummy flavors:
Mango Bar Bar -Sheer Warm Yellow Balm- This flavor reminds us of sucking on a frosty, mango bar on a hot summer afternoon - a race to slurp up the icy goodness while drops of thick, sweet mango juice trickly down our hands
Choco Chumma - Sheer Brown Balm- This flavor reminds us of drinking thick, sugary, chocolate milkshakes during long, hot, summer holidays
Kaafi Kool -Sheer Coffee Brown Balm-  Smells like a refreshing, frothy, milky cold coffee on a sleepy afternoon
Noice Nimbu -Sheer Jade Green Balm- A tart, chilled lemonade that we would drink by the liter at sports days in school
Santra Squad -Sheer Popsicle Orange Balm- : The infamous Ganga Jamuna juice at your juice center - a little bit of orange, a little bit of sweet lime, always the perfect combination!
Roz Rose -Sheer Baby Pink Balm-  A sweet, fragrant rose milk falooda that you would drink at the end of a spicy but satisfying meal
Soda Paap -Untinted Balm with a Subtle Shimmer-  This flavor reminds us of a frothy, fizzy vanilla ice cream coke float that we would gulp down with a side of burgers and fries
Real Nariyal -Untinted Balm-  This reminds us of  fresh, sweet coconut water straight out of a coconut sipped leisurely on a balmy beach afternoon 
 Best before 24 months from Mfd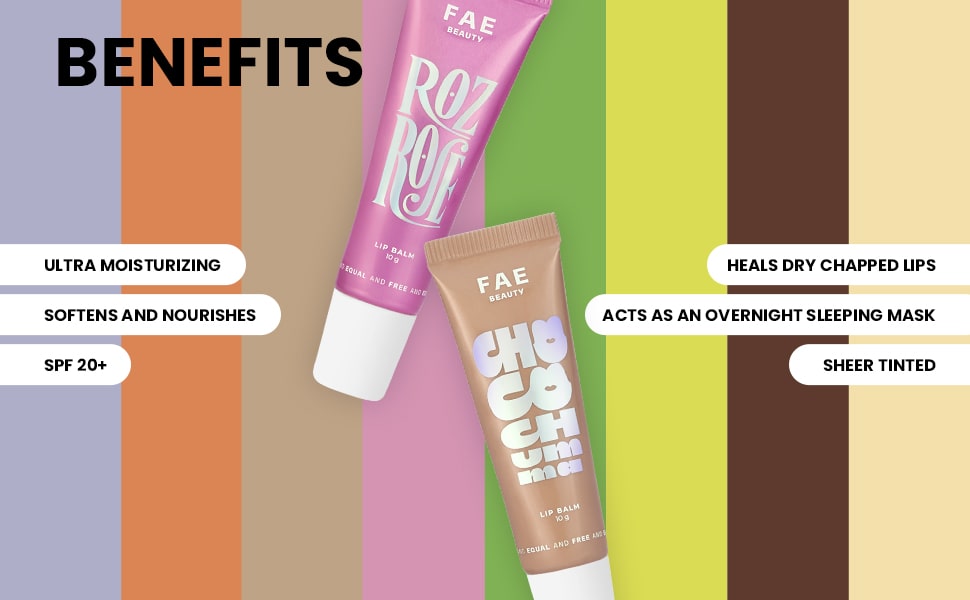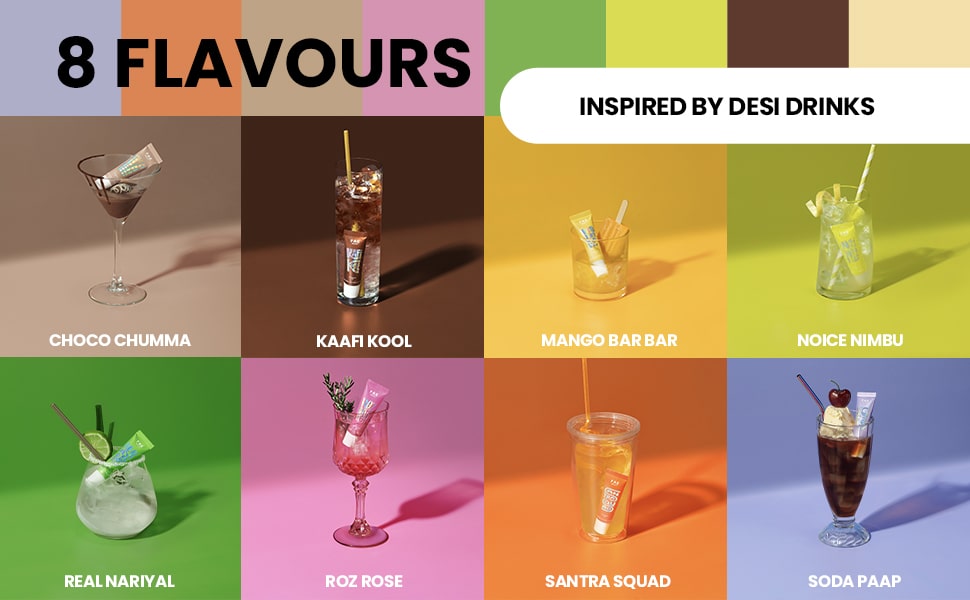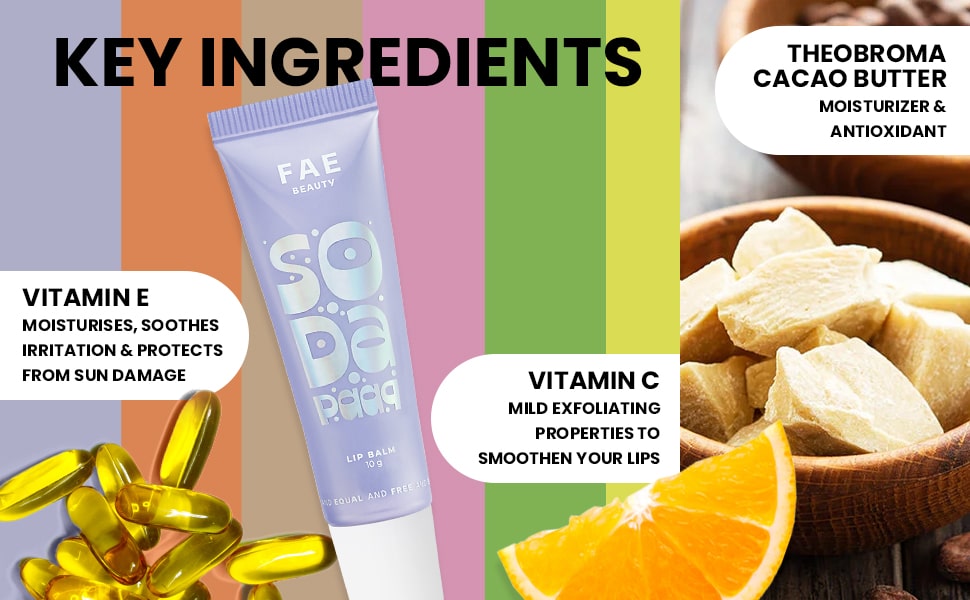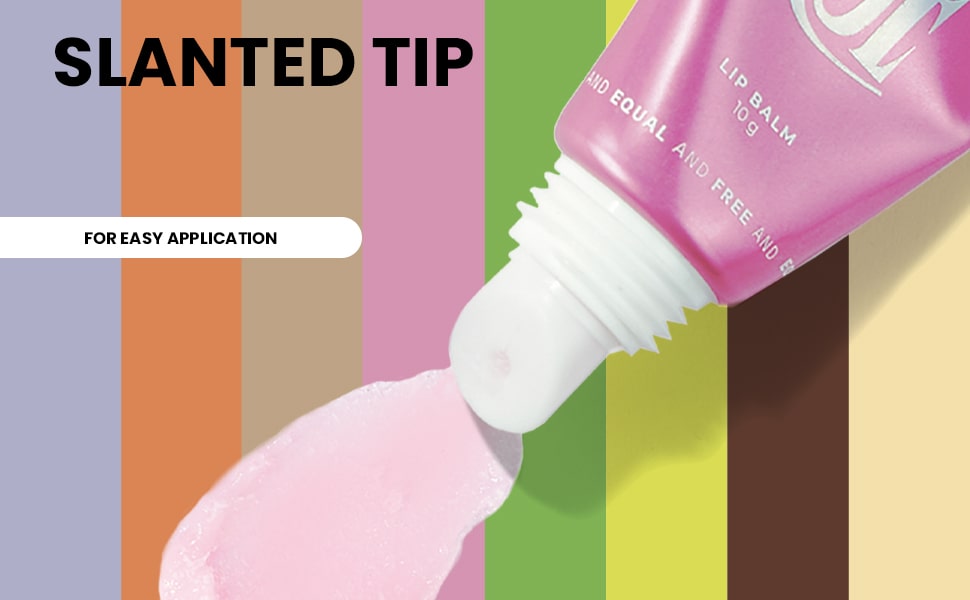 Desi Drinks Flavoured Lip Balms
Amazing Product
Love the combination of a balm and a fruity flavor!
Desi Drinks Flavoured Lip Balms
Desi Drinks Flavoured Lip Balms
Absolutely Loved it.
I didn't expect it would have color but that was really good, cause when your lips get chapped it becomes colorless, I appreciate colored balms which makes the lips look fresh and the moisturizer which helps rejuvenate your lip. Also the Sweet coco taste almost made me eat it but that's an added element for your partner to find out, I absolutely loved this lip balm, would recommend 10/10.
shop the look