What it is: A bundle containing one Glaws Gloss and one Lip Whip in a colour of your choice for less $$
Why it's special:

You get two AWESOME multi-use products

You save $$
You can create a full look with just FAE products
How to use:

GLAWS GLOSS comes in a unique, first of its kind clickable rollerball pen, which means there's a bit of a learning curve with using the product. Here's how we recommend you go about it:
Step 1: Shake Shake Shakeeee the hell out of your pen. This is important to make sure the glitter in the product is well dispersed for maxx efficacy

Step 2: Click Click the back of the pen, and watch GLAWS GLOSS OOZE onto the rollerball. Wait a few seconds between every few clicks to allow the product to actually flow out, or you'll end up as a hot, glossy mess - although we don't think that would be terrible tbh ;)

Step 3: Let's Roll - Roll on the product onto your area of choice, be sure to apply a little bit of pressure as you do so. The formula is THICK, so needs some pressure to get the (roller) ball moving - much like a lot of great things in life. (see what we did there?)

What's the shade range like? Glaws Gloss comes in a variety of shades ranging from opaque, sheer, and glittery! Chose from the shades below!

Sizzling - A Cherry Red Translucent Gloss
Rising - A Magenta Berry Translucent Gloss
Blossoming - A Pale Pink Gloss
Soaring - A Nude Brown Opaque Gloss
Belonging - A Peach Brown Opaque Gloss
Emerging - A Rose Gold Shimmer Gloss
Transforming - A Unicorn Shimmer Gloss
Becoming - A Bronze Gold Shimmer Gloss
Glistening - A Clear Gloss
Gleaming - A Champagne Rose Gold Gloss
Serving - A Yummy Deep Brown Opaque Gloss
Living - A Versatile Rosewood Pink Gloss
Giving - A Warm, Flattering Pink Gloss
Flexing - A Peach-Tinted Sheer Gloss
Lip Whip is a mousey, rich, 12H long-wear liquid matte lipstick that screams comfort. Its smooth, velvety texture ensures you get the benefits of a long-lasting liquid lipstick while feeling so comfortable, you'll forget you have anything on.
How to use: Swirl the wand inside the tube to ensure you are picking up enough product. Use the precise applicator to apply a generous coat of lip whip on your lips and allow it to dry for 60 seconds. Enjoy the comfortable, matte formula and re-apply as needed.

What's the shade range like? Lip Whip comes in a range of versatile nudes. There's something for every skin tone here - from peachy, pinky nudes, to caramelly, chocolatey nudes.

Bang - A Nude Rose Pink
Wet - A Warm Blush Pink
Edge - A Warm Rouge Pink
Screw - A Rosewood Brown
Cherry - A Warm Berry Pink
Cuff - A Cold Nude Brown
Buns - A Cold Mocha Brown
Safeword - A Warm Cinnamon Brown
Nut - A Warm Chocolate Brown
Stroke - A Cold Espresso Brown
 Best before 24 months from Mfd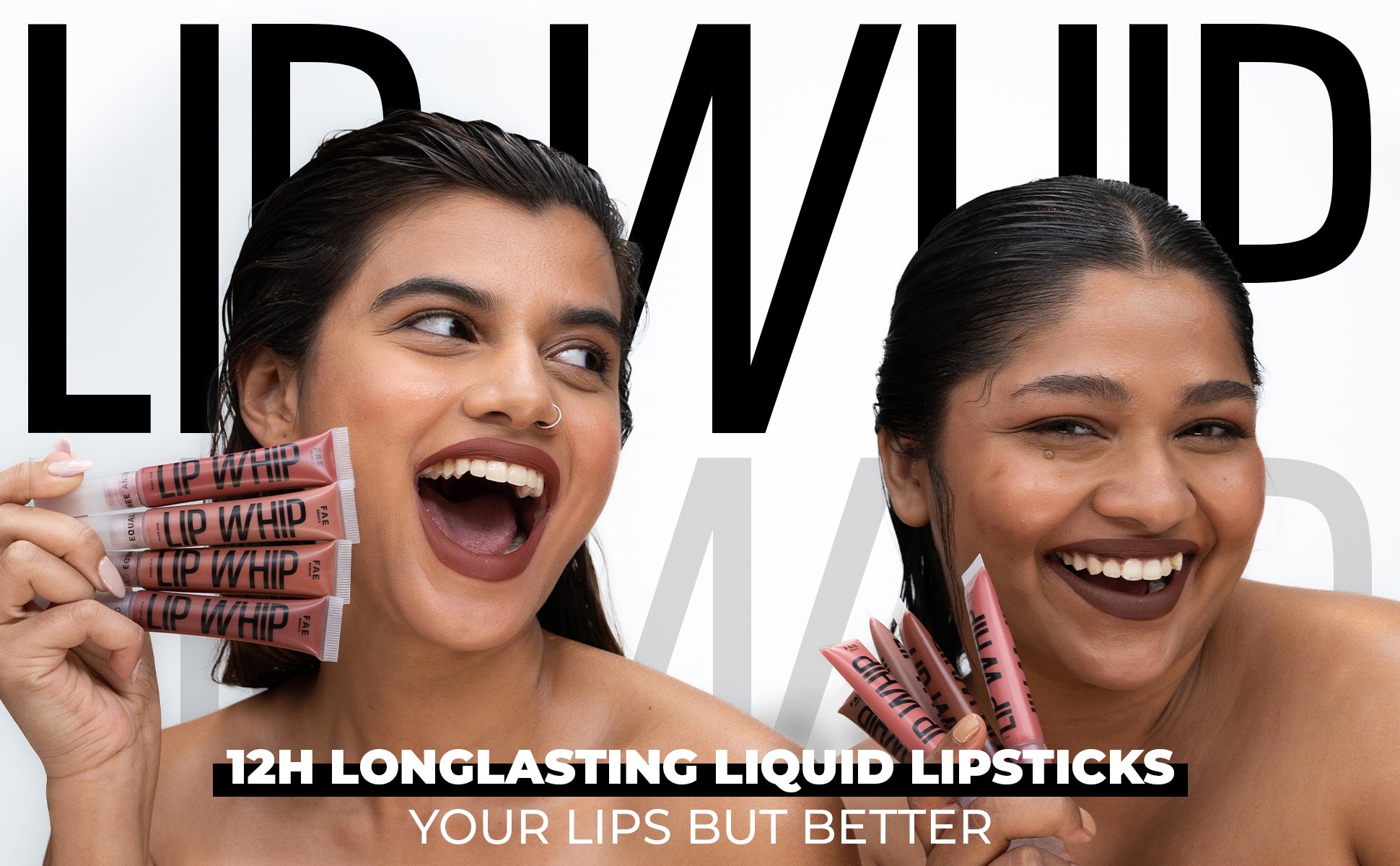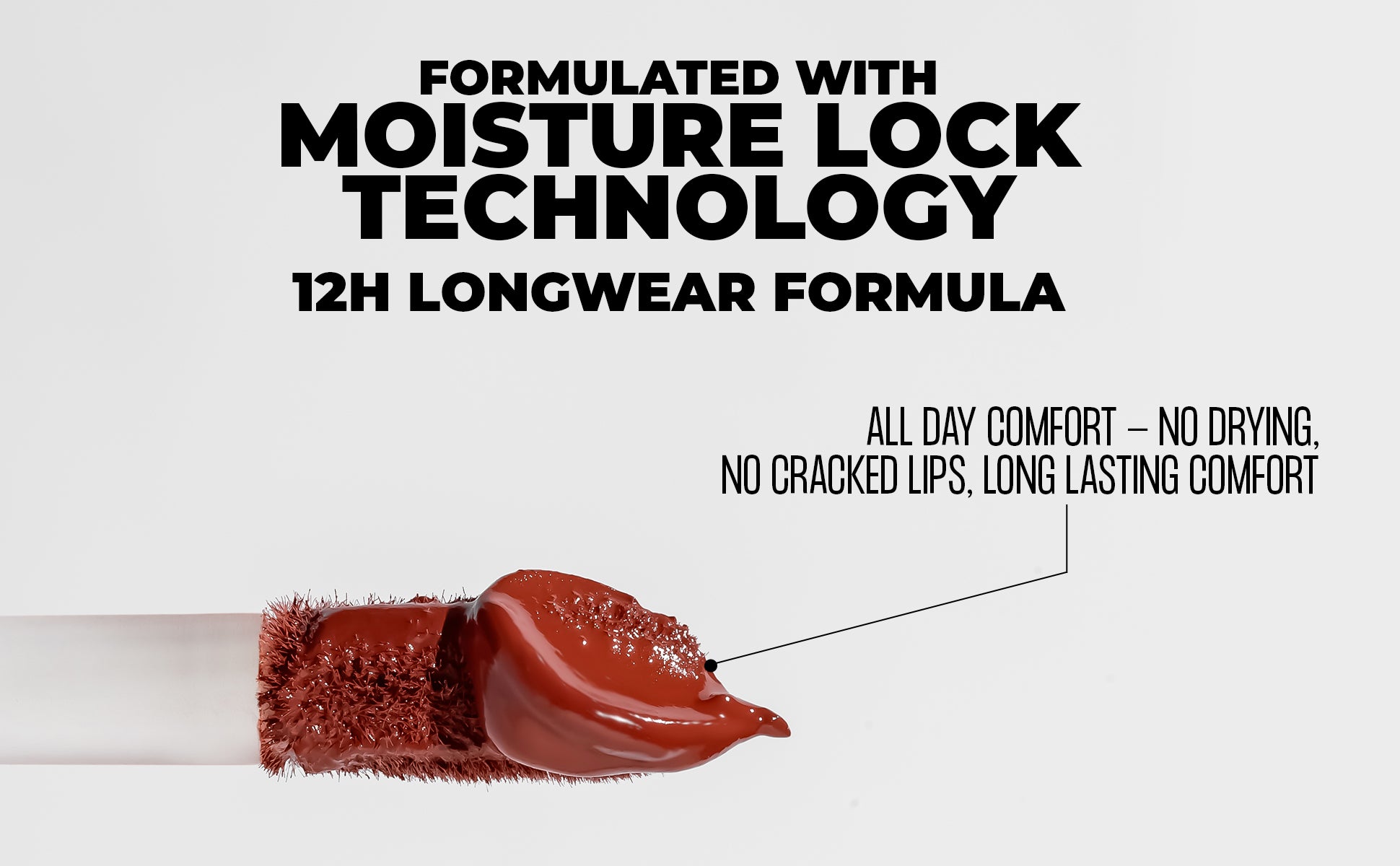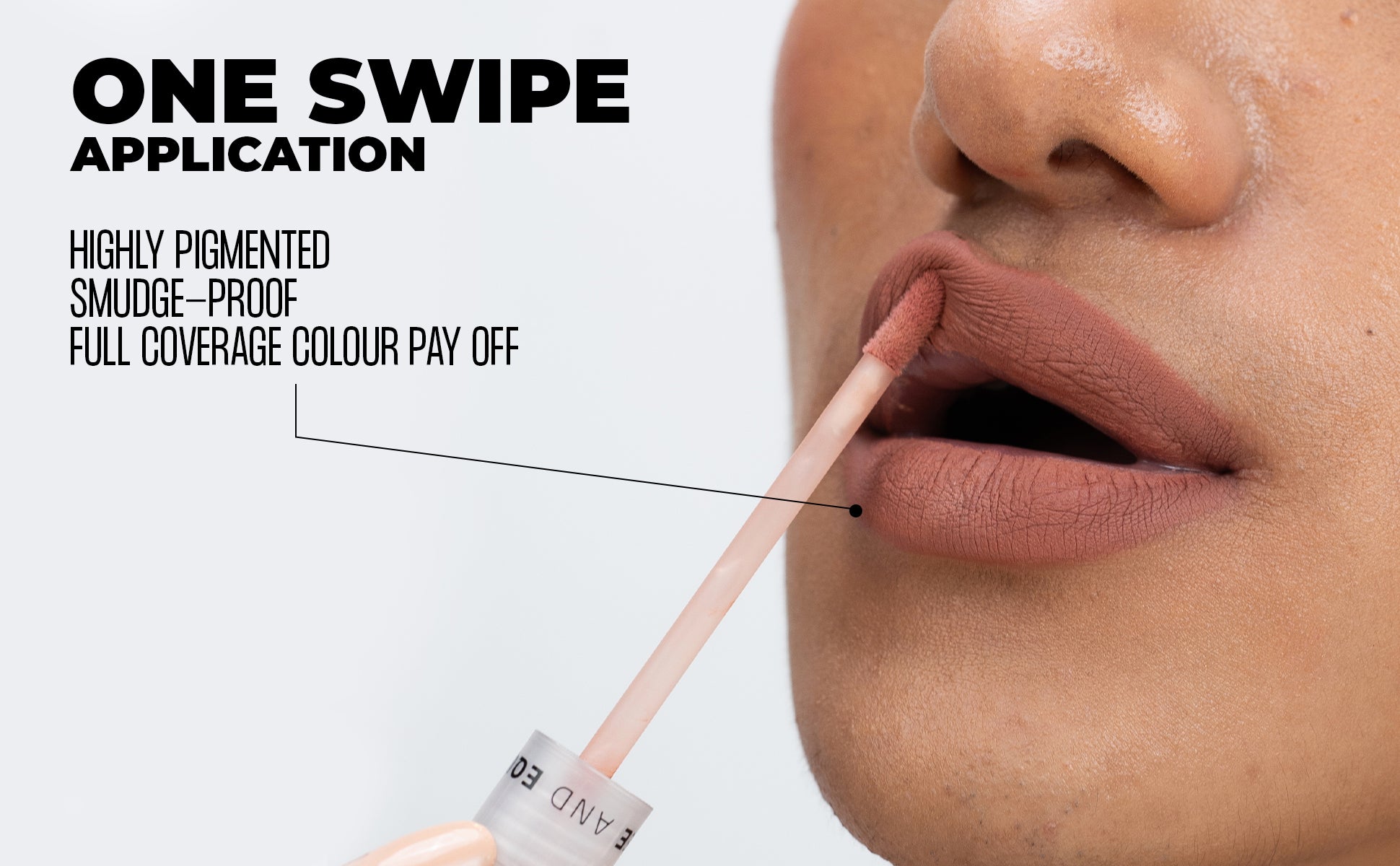 bang and serving
insane combo - gives that look of really nude lips with the right about of gloss, like that new hailey beiber donut look i got! really nice
shop the look