Quantity: 10gm
What is it: Lip Whip is a mousey, rich, 12H long wear liquid matte lipstick that screams comfort. Its smooth, velvety texture ensures you get the benefits of a long-lasting liquid lipstick while feeling so comfortable, you'll forget you have anything on.
Why it's special: Lip Whip was formulated over 12 months of rigorous R&D to ensure we create a truly unique liquid lipstick product. Considering how crowded the spacr already is, we wanted to ensure we were bringing something new to the table for our community. Something that actually solved the problem of long-wear lipsticks being excessively drying. To ensure this, Lip Whip is formulated with - 

A new, Moisturise Lock technology to prevent your lips from drying out and provide long lasting coverage
Cherry Coffee & Vitamin E - natural antioxidants that protect and nourish the delicate skin of the lips. It also helps with dry chapped and pigmented lips.
What's the shade range like?: We've done more swatching than we'd like to admit, and sampled and beta-tested the heck out of this range, just to make sure we're bringing to you the most versatile collection of nudes you can get your hands on. There's something for every skin tone here - from peachy, pinky nudes, to caramelly, chocolatey nudes.
Bang - A Nude Rose Pink
Wet - A Warm Blush Pink
Edge - A Warm Rouge Pink
Screw - A Rosewood Brown
Cherry - A Warm Berry Pink
Cuff - A Cold Nude Brown
Buns - A Cold Mocha Brown
Safeword - A Warm Cinnamon Brown
Nut - A Warm Chocolate Brown
Stroke - A Cold Espresso Brown

How to use: Swirl the wand inside the tube to ensure you are picking up enough product. Use the precise applicator to apply a generous coat of lip whip on your lips and allow it to dry for 60 seconds. Enjoy the comfortable, matte formula and re-apply as needed
CLICK HERE FOR A FULL INGREDIENT LIST
Best Before 24 months from date of manufacture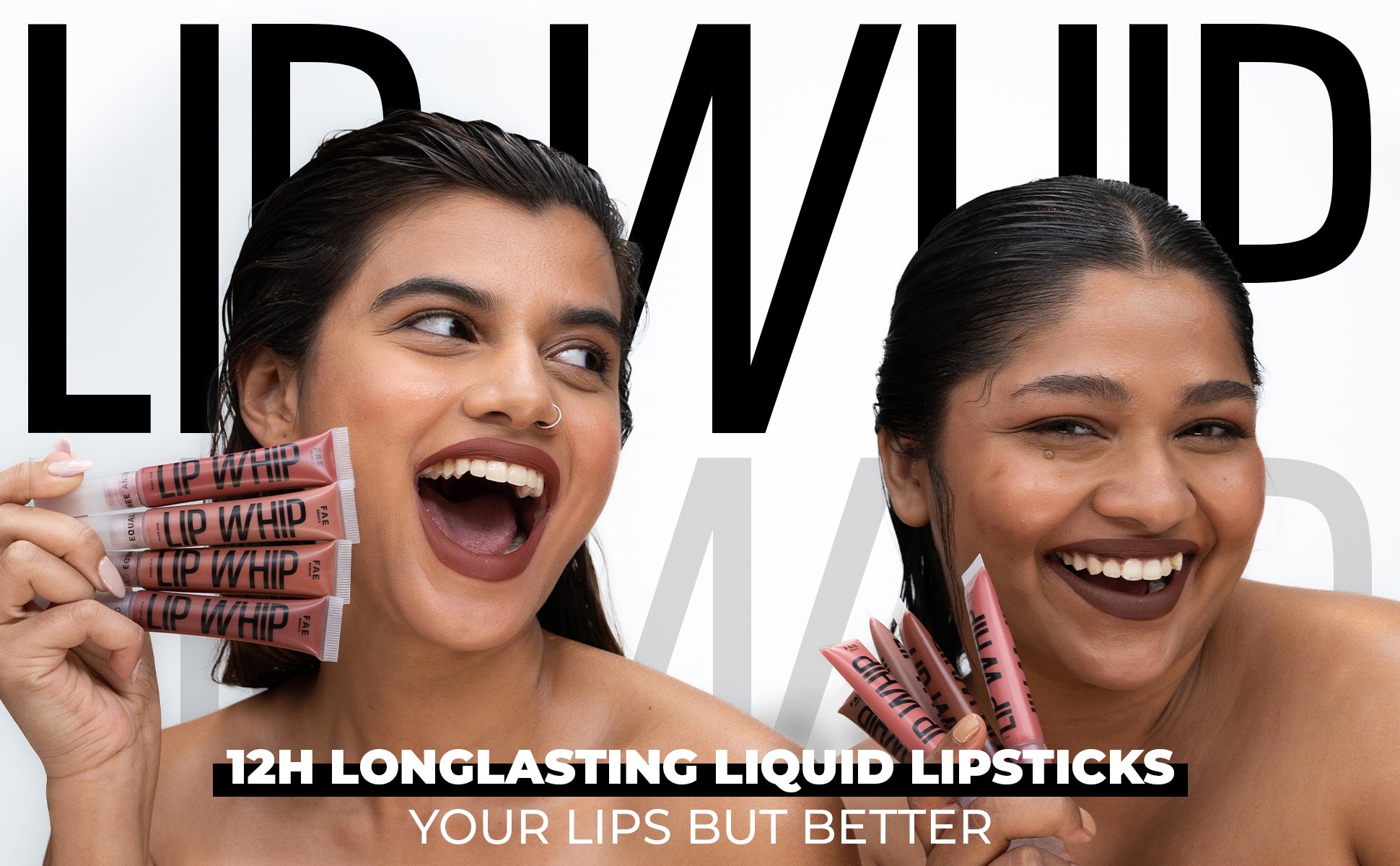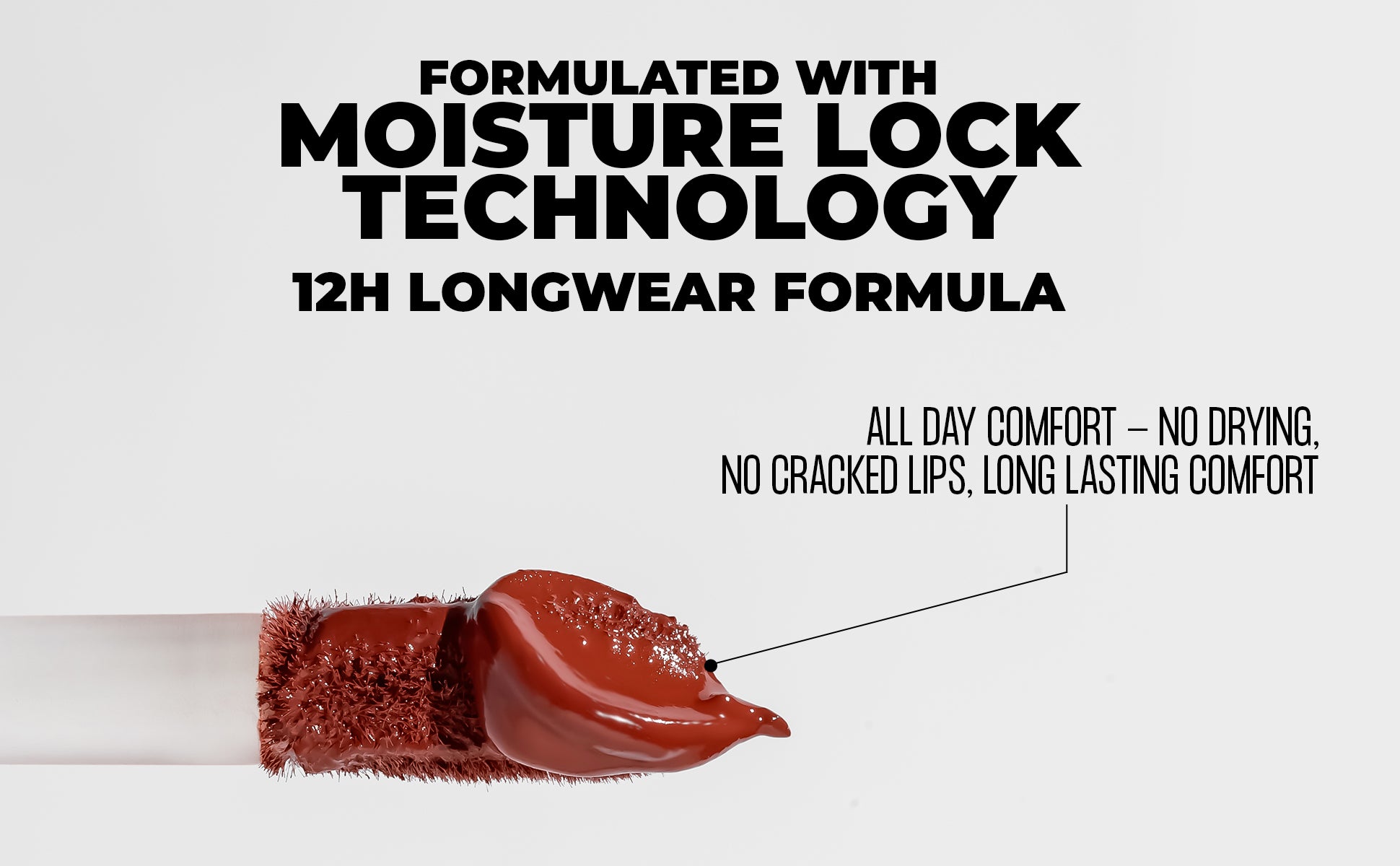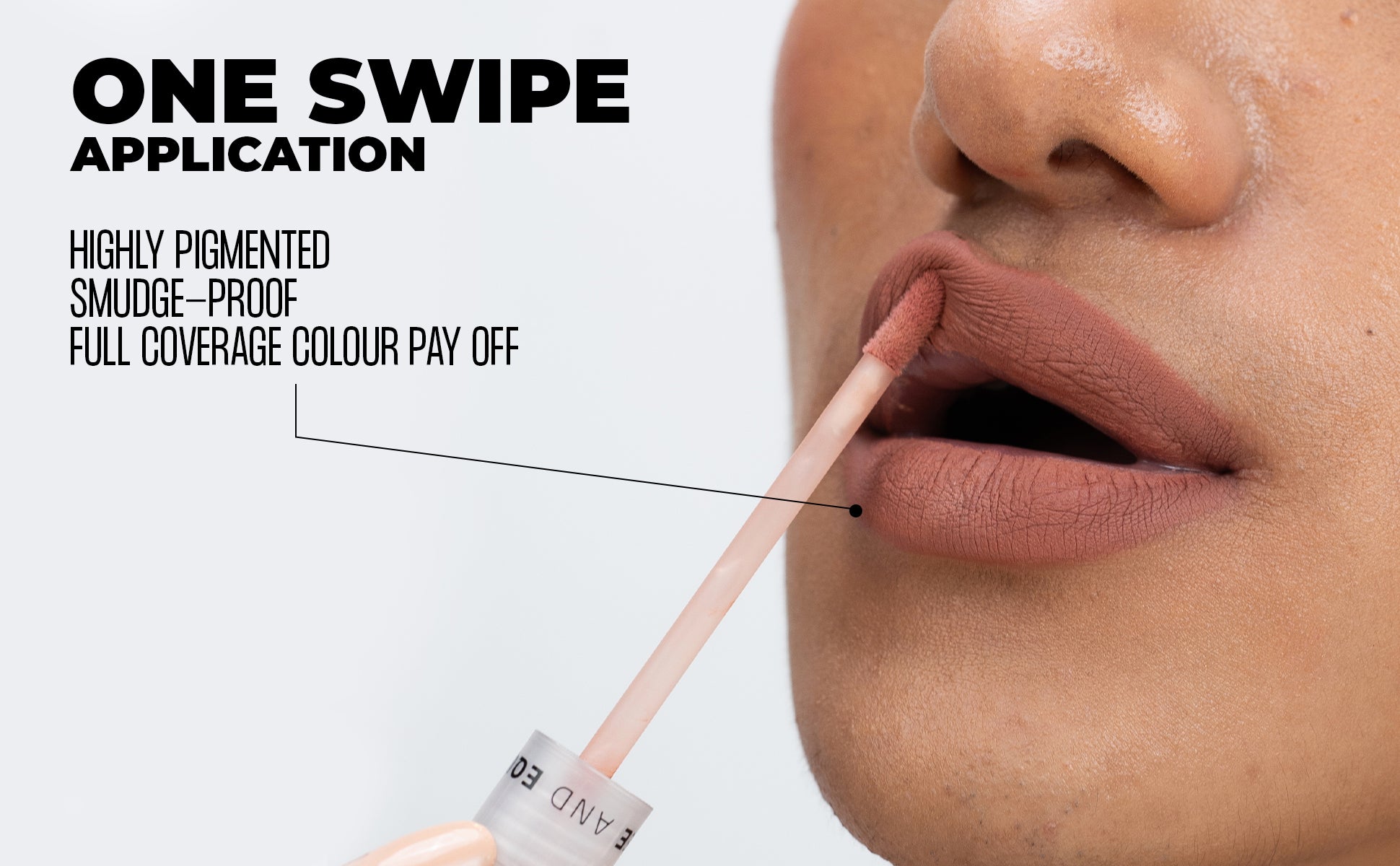 Wet, Edge and Screw - They were far better than my last orgasm!
I'm sorry I didn't intend to make this review R-Rated but I had to pack a punch while sharing my experience! FAE Lip Whips are a real deal! The shades are beautiful, the formulation is light-weight and it's ENTIRELY Clean!
I personally can't wait to order my next bundle!!!❤️
Amazinggg formulation
The New Fae Beauty Lip Whip is the most comfortable Matte Lipstick I have used. It feels so velvety and gives intense pigmentation with just one swipe. And oh my god the Nude shades are so perfect for Indian skintones. Perfect for everyday wear since it's so long wearing and absolutely in love . Definitely a staple in my routine now
The formula is smooth and has a create range of colours. Can be used from day to night.
obsessed
The formula is smooth and buttery. the shades are insane! I bought nut, stroke, cherry and wet and am in love!
shop the look