Face Mop - Makeup Removing Cleansing Balm
Quantity: 50ml
What it is: A make-up removing cleansing balm that wipes away makeup/dirt/spf in JUST ONE WASH. Use this as a first step in your make-up removal/double cleansing routine. 

The formula melts from a balm to an oil and then turns into a milk that is an extremely effective yet gentle first step in any make up removal or double cleansing routine.

Limited time offer - Every Face Mop comes with a free tube key while stock last. Swipe through our images to see what that means!
Why it's special: 
Face Mop is a gentle, non-stripping balm

-to-oil-to-milk cleanser that effectively removes all makeup, grime, and remnants of sunscreen. It is dermatologically tested and suitable for all skin types and tones.
The combination of gentle surfactants, exfoliants and emulsifiers help to effectively break down even waterproof makeup, liquid lipstick, and heavy foundation bases giving you a perfect first cleanse in a double cleansing routine.
With the addition of AHAs such as Lactic Acid, Glycolic Acid, Citric Acid, Tartaric Acid, and Malic Acid, Face Mop gently exfoliates the skin, lifting off dead skin cells and promoting a more radiant, fresher-looking complexion.
Face Mop is formulated with a blend of plant-derived emollients and skin conditioning agents such as Glyceryl Caprylate, Glyceryl Undecylenate, and Vitamin E, which help to hydrate and nourish the skin, leaving it feeling soft and supple.
Face Mop contains natural fruit extracts such as Bilberry Fruit Extract, Sugarcane Extract, Orange Fruit Extract, Lemon Fruit Extract, and Sugar Maple Extract, which provide powerful antioxidating, skin conditioning, and mild exfoliating properties.
Unlike other cleansing balms that come in jars, Face Mop comes in a convenient tube, making it easy to dispense and use without making a mess.
Who it's for:
All skin types, genders, age groups. But also skincare noobs, and nerds alike - this product should be a bare necessity for

everyone

.
How it feels: When you first dispense the product, Face Mop feels like a thick, luxurious balm, as you start applying it to your face, it melts into an oil and gently removes makeup, sunscreen, and other product residue. Upon the addition of water, the formula turns into a milky liquid that is easy and gentle to wash off.
How to use:
Gently squeeze the aluminium tube until you dispense a marble-sized amount of product onto your hands. Massage onto your skin and watch your makeup/any residue melt away. Add water to transform the oil balm into a milky cleanser and rinse off. Follow with our No BS Cleanser
When to use:
AM & PM - Daily - as the first step in your make-up removal or double cleansing routine.
How much to use:
A marble-sized amount at each application 
PSA: We recommend patch testing all skincare products on your arm or neck 24 hours before using. Store in a cool dry place and avoid direct contact with eyes. Rinse immediately if the product gets into the eyes, contact a medical professional if irritation persists.  

For external use only. 
Keep out of reach of children.


 Best before 24 months from Mfd
CLICK HERE FOR A FULL INGREDIENT LIST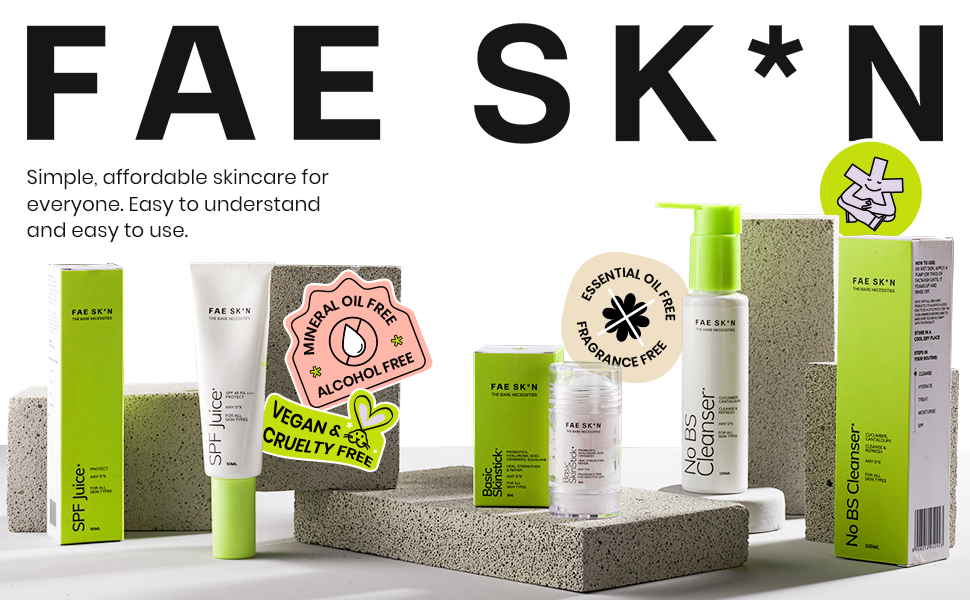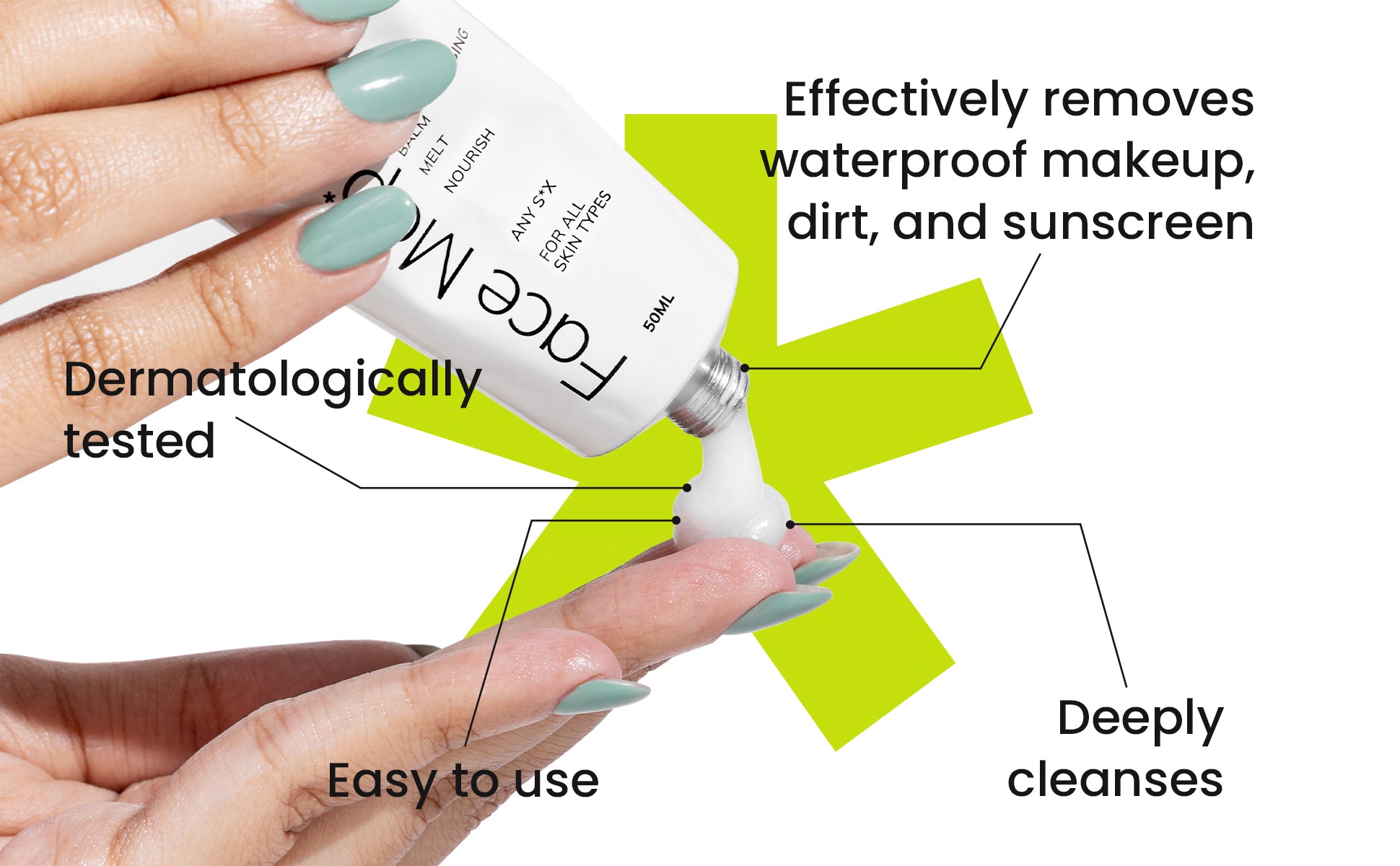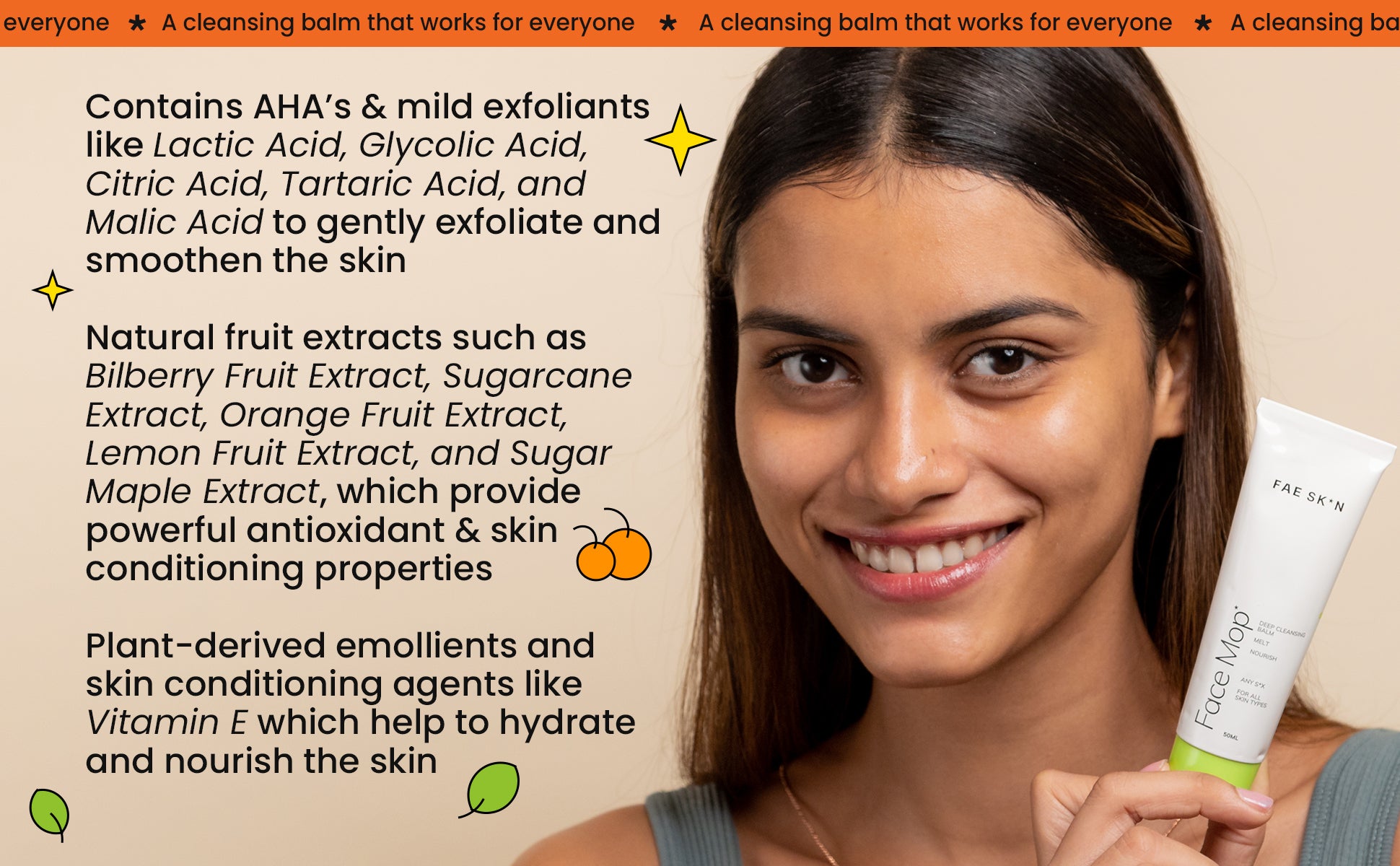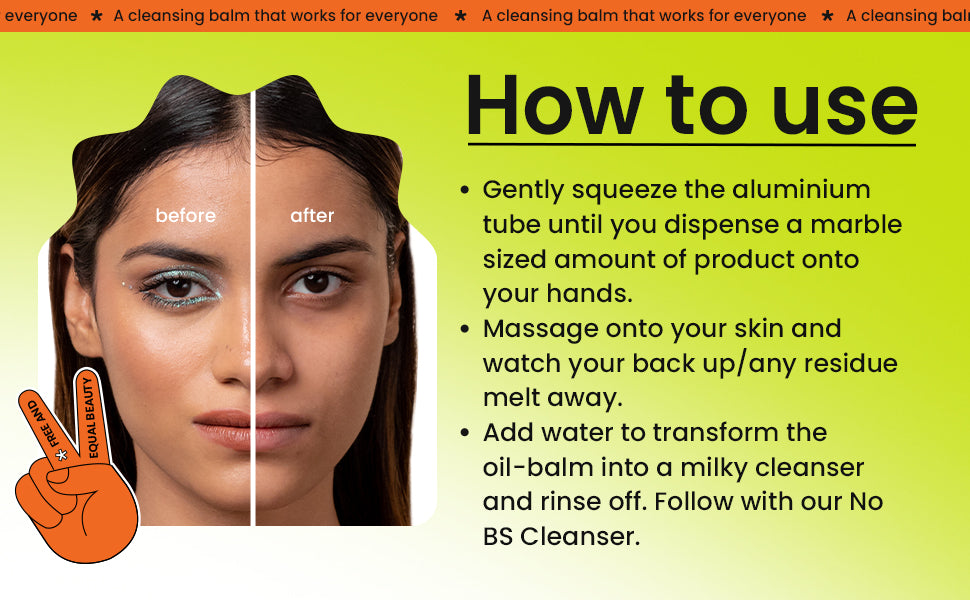 Such an incredible job with the reformation!
I honestly love the Face Mop.
While the initial formulation wasn't something I hated but I did feel that the product would melt easily in the tube during hotter months which would lead to spillage. I also thought it didn't melt quite uniformly between the palms.
The new formulation is stellar! Bombay weather is getting pretty hot and my Face Mop has really held it's shape. This one melts easily between the palms, spreads like a dream on the face and imulsifies so well 🩷
I highly recommend the Face Mop! And kudos to the team for listening to honest feedback. It's one of the primary reasons why I adore FAE Beauty as a brand 💛
Face Mop - Makeup Removing Cleansing Balm
THIS IS SPECIAL
First of all, Big appreciation to the team for taking the time to listen to user's concern and go beyond and send a replacement. Wish more brands would learn this from you guys. And talking about the product itself, it is nothing short of amazing. It really does what it says and i think such products are difficult to come by these days. I have sensitive, highly reactive skin and this worked beautifully, no reactions or irritations whatsoever. No eye stings, no falling off lashes, no stripping, no drying, no residual makeup and the new tube, NO LEAKING. It has traveled with me across two countries and no spillages. This is a product that I'm sure I'll keep coming back to like all products from FAE. Honest review, cross my heart!
Great Product!
I have purchased the old face mop cleanser which was great but was so leaky that I couldn't take it anywhere and led to a lot of wastage. But kudos to the team for immediately reformulating and sending a new replacement. I love it! Thanks team!
Love it
It's been almost a week since I started using the new-formulated face mop. It's one of the best cleansing balms I have used so far; it doesn't sting my eyes or leave an oily residue on my face.
Also, kudos to team FAE, as they heard us about the leaky situation with old Fourmla.
shop the look