What it is: A bundle containing three GLAWS GLOSS in colours of your choice for less $$
Why it's special:

You get two AWESOME multi-use products

You save $$
You can create a full look with just FAE products
How to use:

GLAWS GLOSS comes in a unique, first-of-its-kind clickable rollerball pen, which means there's a bit of a learning curve with using the product. Here's how we recommend you go about it:
Step 1: Shake Shake Shakeeee the hell out of your pen. This is important to make sure the glitter in the product is well dispersed for maxx efficacy

Step 2: Click Click the back of the pen, and watch GLAWS GLOSS OOZE onto the rollerball. Wait a few seconds between every few clicks to allow the product to actually flow out, or you'll end up as a hot, glossy mess - although we don't think that would be terrible tbh ;)

Step 3: Let's Roll - Roll on the product onto your area of choice, be sure to apply a little bit of pressure as you do so. The formula is THICK, so needs some pressure to get the (roller) ball moving - much like a lot of great things in life. (see what we did there?
CLICK HERE FOR A FULL INGREDIENT LIST

Best before 24 months from Mfd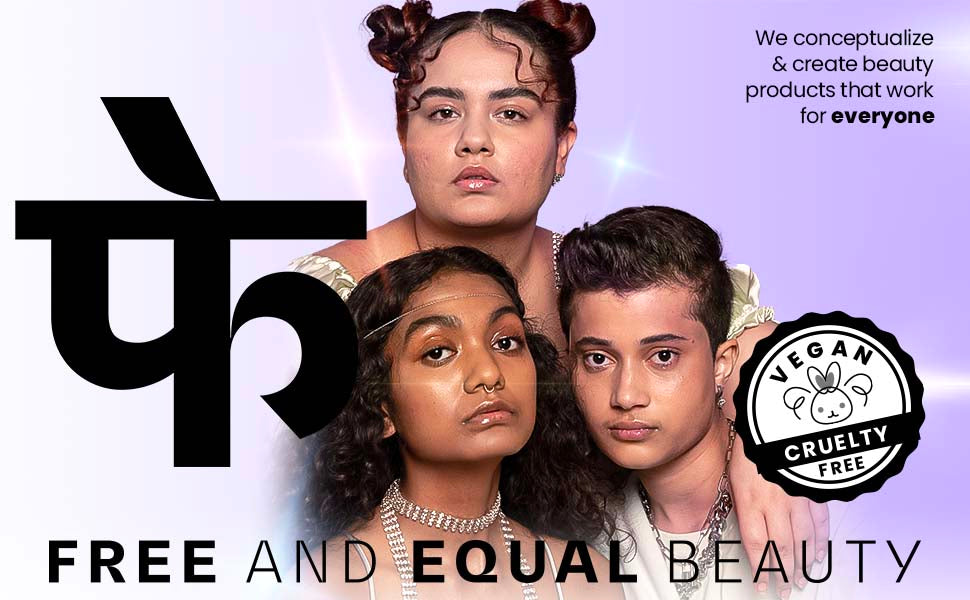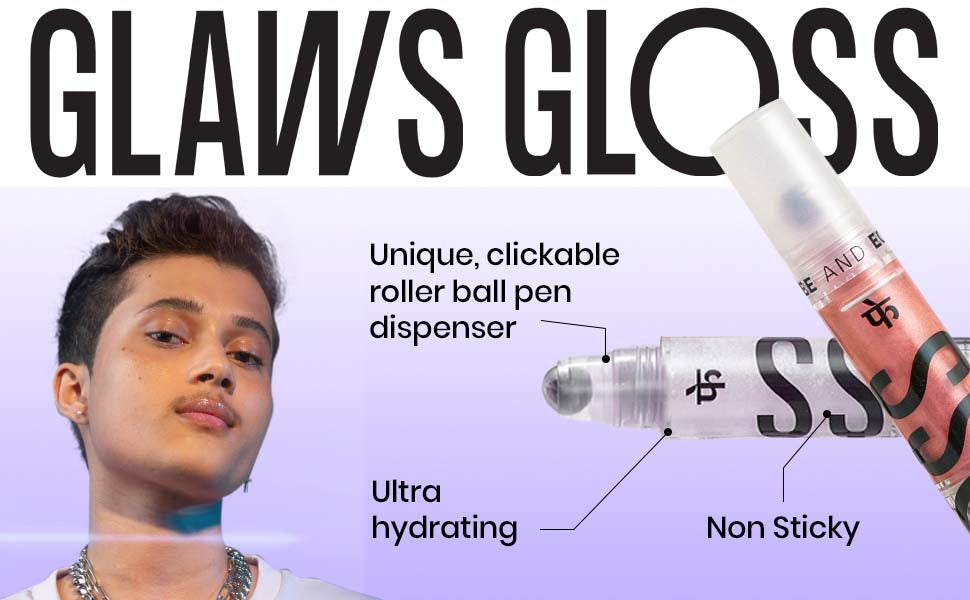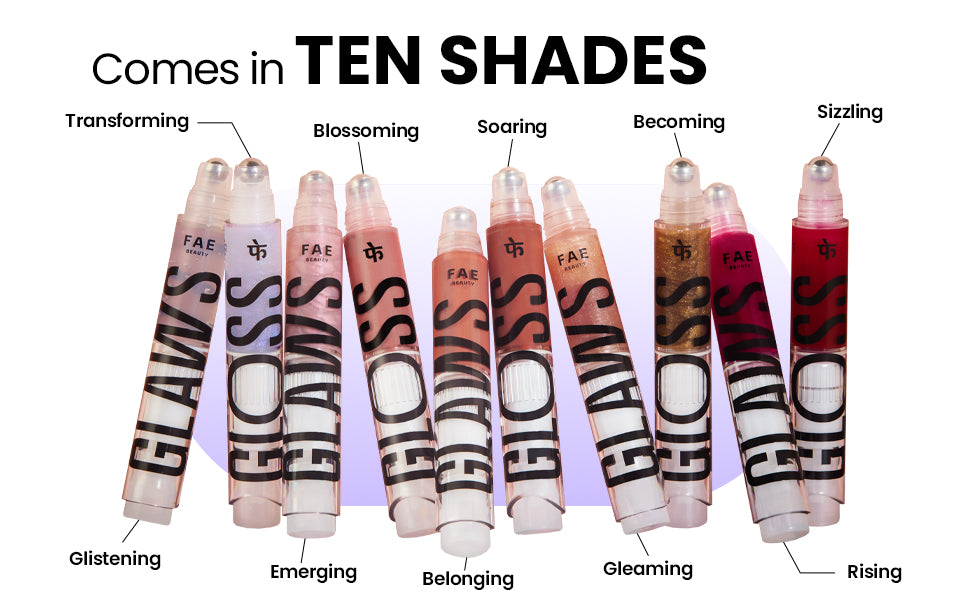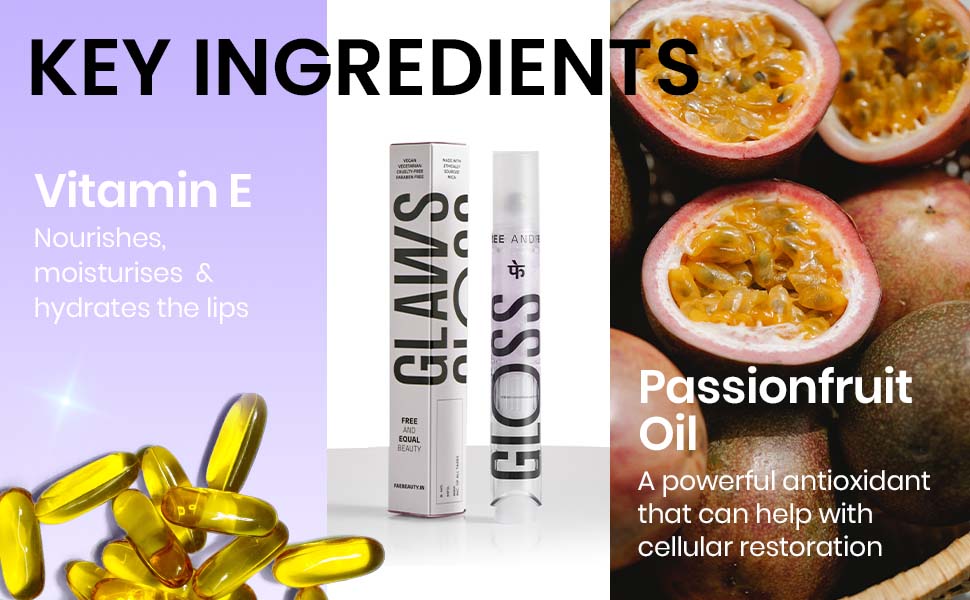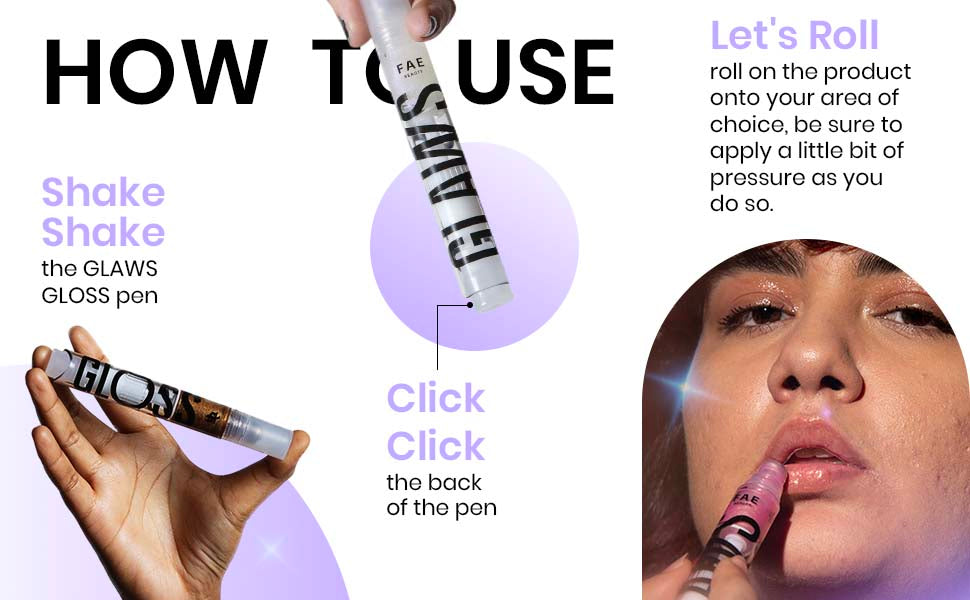 Lovely shades
What insane shades! haven't seen like this in India before. Clicking pen was really cool. Some people say they don't understand how to use it but honestly its really intuitive and they just need to use common sense. The brand provides a detailed manual of how to use this product so one should just follow it,
It is bad
The product is absolutely amazing but the mechanism is so bad it got me super disappointed. The product stopped coming out, it broke within two weeks before I could actually even use it properly. i tried finding customer service but fae beauty does not even provide proper customer support. please think twice before getting this product, especially three of these, it absolutely does not work
Great product!
Love the colours and gloss itself. Non sticky, shiny and lustrous. However, the packaging is a little unconventional and difficult to manage. Sometimes gloss is stuck.
Super gloss
I requested FAE team to replace my gloss as the click mechanism got stuck. They replaced it immediately without any questions.
I loved the gloss 'Giving' and 'Eccentric' matt lipstick. both are amazing. Worth the price. Definitely recommend FAE beauty.
The product were good but unfortunately one of my lip gloss was leaked
The gloss are beautiful but one of the gloss wad leaked
shop the look